Floatation Therapy is essentially a way of achieving deep relaxation by spending an hour or more lying quietly in darkness, floating effortlessly in a warm solution of Epsom salt that is more dense that the Dead Sea. Float pools/tanks are also known as isolation tanks, sensory deprivation tanks & REST (Restricted Environmental Stimulation Therapy) chambers.
Free from gravity and external stimulation, you are able to relax in a meditative state. You can listen to soothing music (bring your device and we'll plug it in) or float in serene silence in your private float room equipped with a shower. Floating is safe, all natural and therapeutic, and offers a multitude of benefits for body, mind and spirit.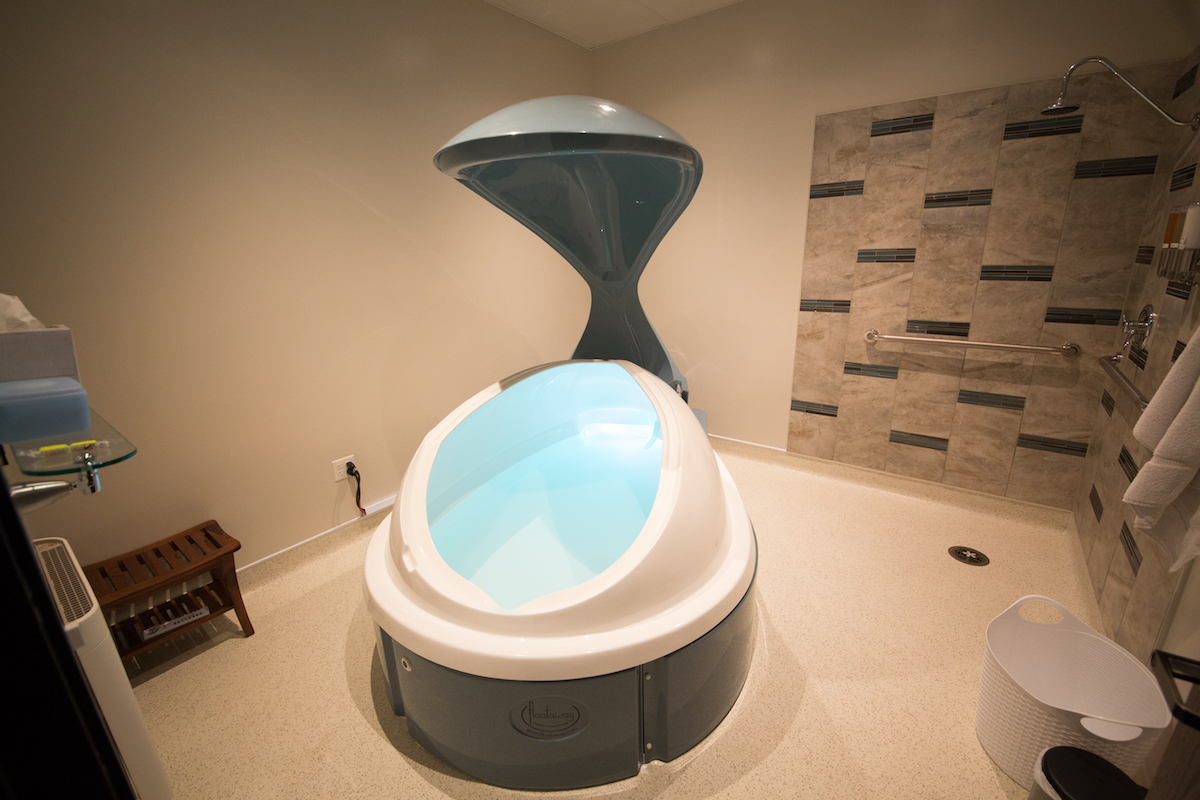 FIRST-TIMER SPECIAL
SINGLE SESSION
 $49
One 60-Min. Session (36% Off)
First-Time Customers Only
COUPLES 60-MIN
FLOAT SESSION
 $100
One 60-Min. Session for One Couple
Must Be Booked with a Round Pool
Individual Membership Benefits
One 60-Minute Float Per Month
Credits Are Good For 1 Year & Are Shareable
Additional Float Sessions Are Just $45
You can have one membership for the family
10% off retail, tea, oxygen, massage, full price gift certificates and more!
If no one is scheduled in your float room after your session ends at the time of check-in, you can request an extra hour at no extra charge.
Month-to-Month Roll Overs
Memberships offer a low commitment, no contract, 30-day notice to cancel policy. All credits roll over month-to-month, and are shareable and good for 1 year.
Unlimited Floats for Members
As a member, you can purchase unlimited additional floats for $45.00. Best of all these floats can be shared with friends and family.
Looking for That Perfect Gift?
Give the Gift of Wellness, with an H2Oasis Gift Card!
Tea House & Oxygen Bar
Enjoy one of our more than 55 premium teas, hot or iced. Try our popular house specialty drink packed with antioxidants, catechins and L-Theanine for enhancing alertness with calmness, our Iced Matcha Latte. Enjoy a long lasting energy boost without the usual side effects of stimulants. Meet with friends, have a business meeting or just hang out in The Conscious Lounge (WiFi available).
Our Oxygen Bars provide a great relaxing start to a float session or can be used alone at any time to give your body/brain a boost. Oxygen has been known to increase circulation, speed up metabolism, promote healing, increasing performance, endurance and energy level. Combined with a high-grade essential oil of your choice, an oxygen aromatherapy session uses the natural essences extracted from flowers, bark, stems, leaves, roots and other parts of a plant to enhance psychological and physical well-being. Pick a scent to relax you, help you breathe better, or stimulate you. See what's on tap on our oxygen bar menu.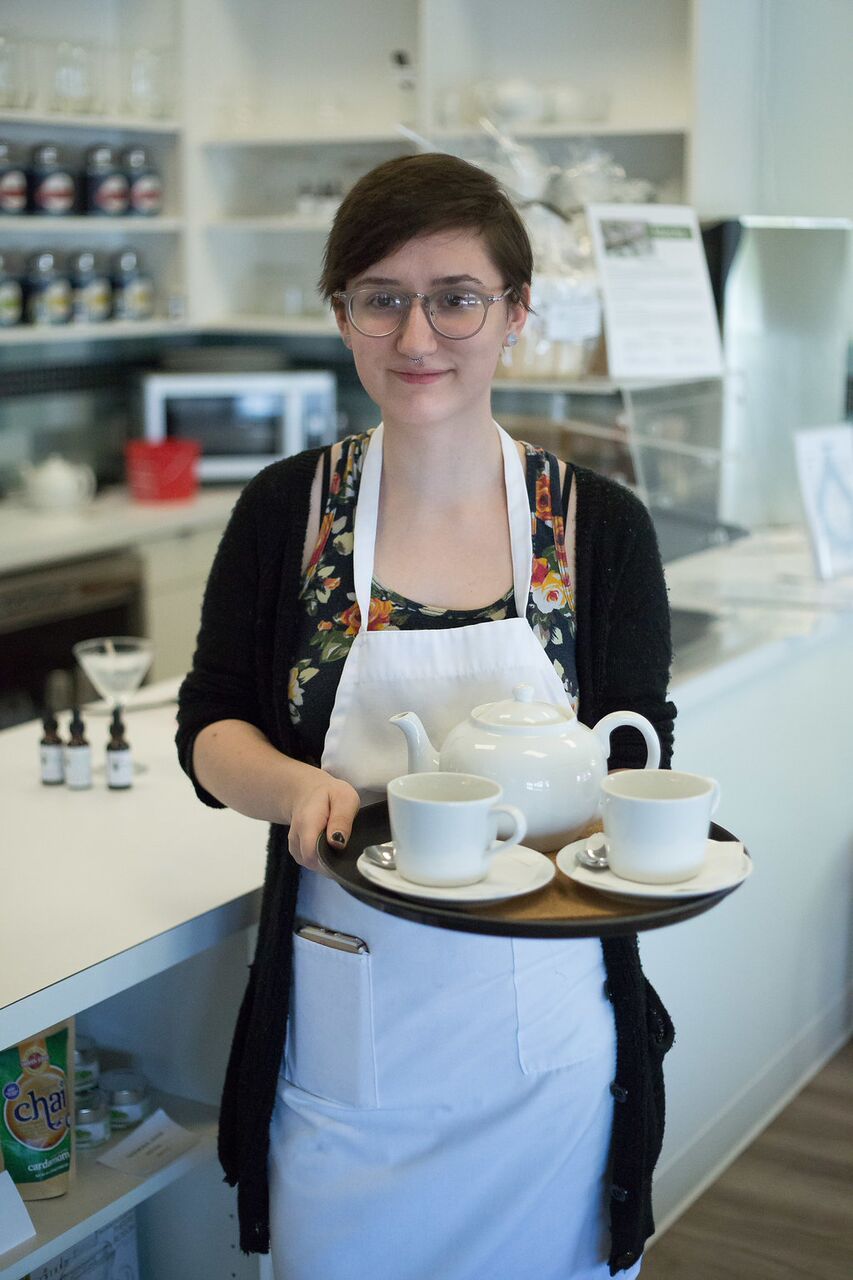 Classes/Workshops
At H2Oasis Float Center and Tea House, we strive to provide services that benefit all aspects of body, mind and spirit. Therefore, we offer a variety of classes and workshops. From yoga to breathwork and a host of alternative workshops and events, we bring a host of possibilities for a person to find what works best for them.
Breathwork (our signature ongoing event)
For centuries, mystics have believed the breath to be the seat of the soul which corresponds to the activation of the Pineal Gland or the Third Eye Awakening. This in essence is the awakening of the soul. Breathwork is a powerful self healing modality that can free up the mental, emotional, physical and spiritual bodies. With conscious breath, there is an opportunity to resolve trauma, remember our essential nature, and access trance states of consciousness in which we can resolve core issues or gain insight into the nature of reality. When conscious connected breathing is sustained for long enough the old stresses, emotions, trauma, repressed and suppressed experiences can rise to the surface to be resolved. The result is usually deep relaxation and expanded awareness.
Massage Therapy
To further enhance your float experience, you can add a therapeutic or relaxation massage for that extra pampering. We have amazing on-call Certified Massage Therapists. So call ahead if you would like to add a massage treatment to your floatation therapy. You are welcome to bring your own music if you care to personalize the experience.
A float followed with our massage is pure ecstasy.
A little bit about our Certified Massage Therapist
Jennifer Ramp is a licensed massage therapist specializing in relaxing and therapeuticmassage. She is also proficient in chair massage and deep tissue massage, and incorporates elements of acupressure, reflexology, and aromatherapy into all massages. For the past six plus months, Jennifer has immersed herself in the float culture of H2Oasis, using her healing hands to enhance customers' experiences. Jennifer has been passionate about holistic healing and the mind-body connection for many years, earning a BA degree in liberal studies with concentrations in pre-medicine and psychology in 1998.
Jerry Allensworth grew up and was educated in Oklahoma. He has been a licensed massage therapist for ten years. He specializes in deep tissue, pregnancy and reflexology. His main goal is to help people live a better quality of life through the healing power of massage.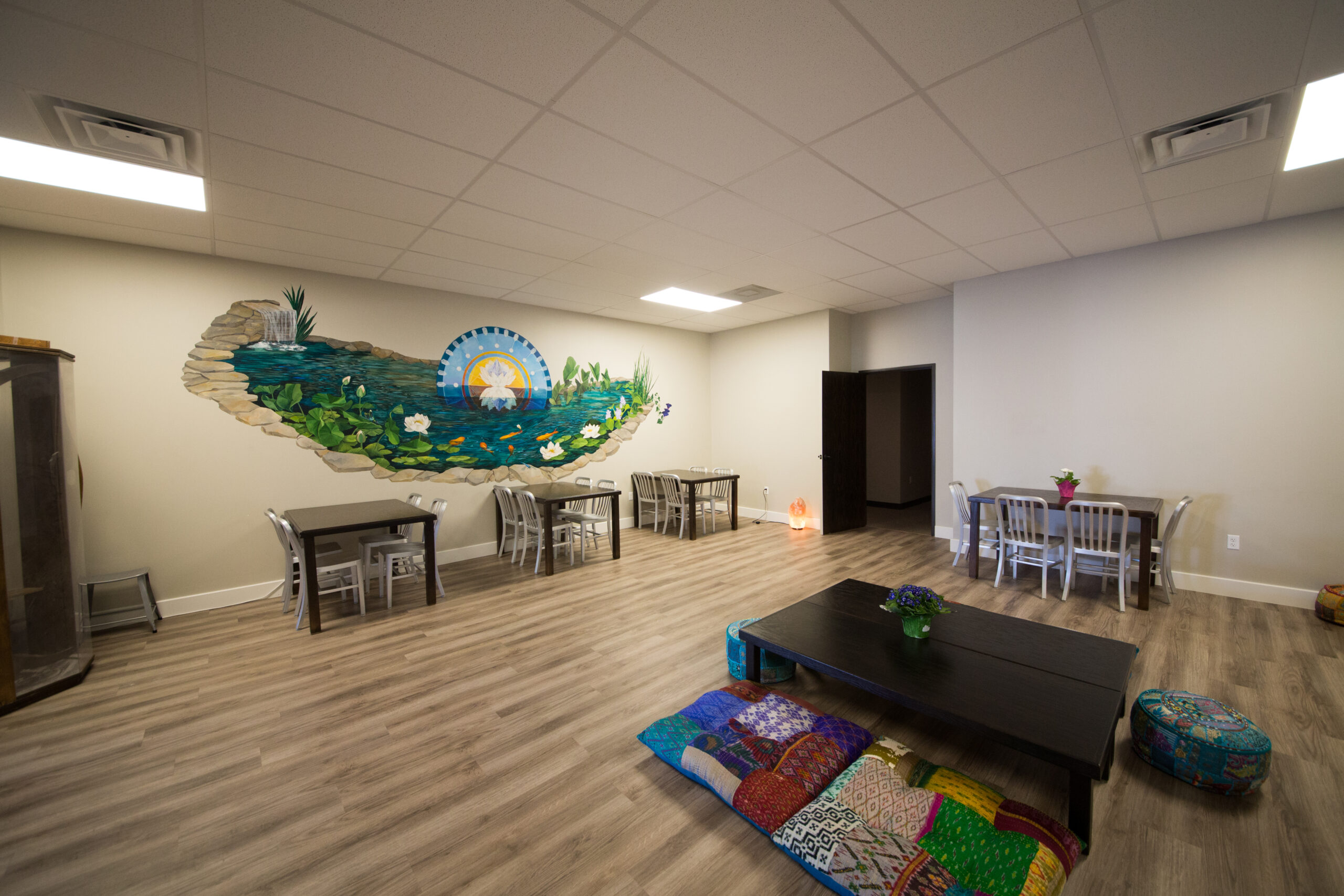 Room Rental
The Conscious Lounge (27′ x 27′) is available for rental and can accommodate workshops, classes and more. We also have treatment rooms (10′ x 11′) available for rent on an hourly, daily or weekly basis