At H2Oasis we absolutely love to share our client's experiences. We see the effects of the herbal teas, floating, oxygen bar and more on their lives and we are proud to provide them with our services. Check out below to see what some happy clients have had to say about their time at H2Oasis Float Center and Tea House.
Float Center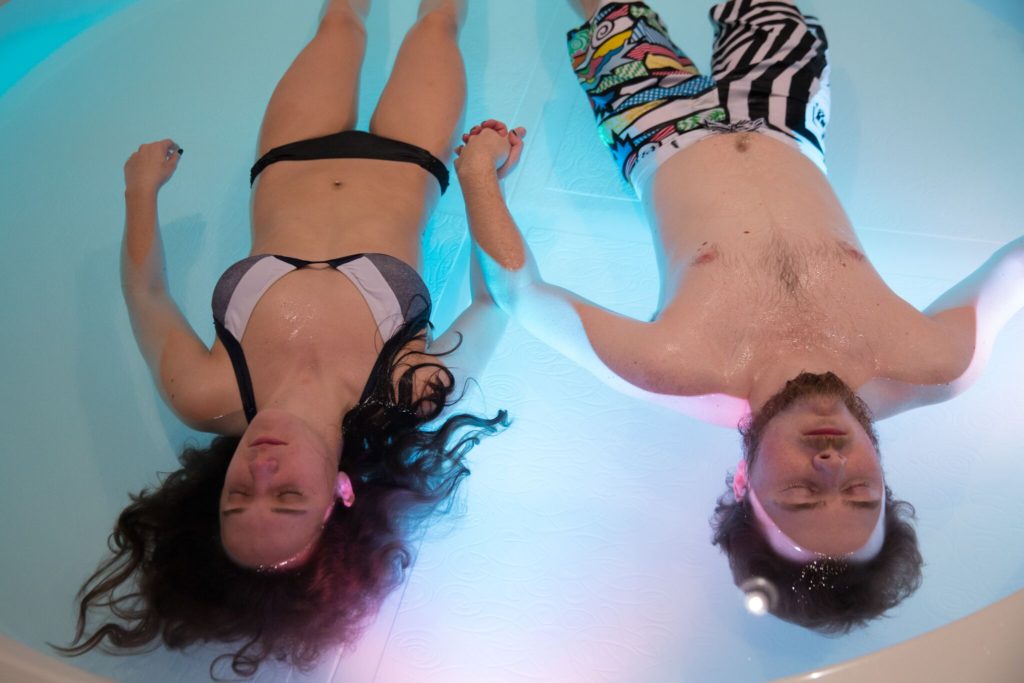 Did my first float today, I cannot say enough how much I love this place. It was very clean, relaxing environment, super friendly, well furnished and knowledgeable staff. The matcha tea I had was excellent, I'll have to get the recipe! I will most definitely be going back!
Bob S.
Very interesting experience! It feels as though I've had an full week's worth of rest in one hr. You're simply refreshed from whatever is going on in life and ready for a new day or night! An amazing experience!
Ben L.
I have been floating at H2Oasis since it opened in 2016. I have floated 16 times and it has become my Oasis in Tulsa. I make a point to reserve enough time for oxygen before and tea after. The staff is incredible and makes sure I have everything I need and that the ambience is always peaceful and serene.
Janice G.
A wonderful experience every time I float. Employees are always friendly and caring, it's very clean, and a serene experience. It's a great way to relieve stress and help with pain management. My troubles seem to melt away, and I feel ready to face the world again after each session.
Mary W.
Such a relaxing experience- the float itself was physically and mentally rejuvenating, but then the tea bar and meditation room top it all off. What a great way to spend an afternoon. I went with a friend who was visiting from out of town, and this was a great activity for her too!
David L.
Breathwork
After participating in only a couple of Ceremonial Breathwork sessions, I have started to resolve deep-seated psychological issues that years of psychotherapy could not. Ceremonial Breathwork, for me, resulted in a spiritual awakening and free chakra energy flow, both profoundly affecting my body and mind. I have not felt this calm in decades and will be a regular at monthly Ceremonial Breathwork sessions as this is a work in progress and I believe I am only at the beginning of my journey. Thank you, to the "Healing Team" at H2Oasis for your guidance and incredible insight in this self-discovery process.
~ Anne D.
The Ceremonial Breathwork sessions at H2Oasis have been profoundly powerful. The levels to which blocked energy was cleared, the enabling of deep clarity and soul connection through this internal journey, is powerful and efficient. The facilitation by these skilled practitioners and the space they hold is safe and nurturing. I'm integrating the process of breathwork into my life on a regular basis, as part of my spiritual/healing routine. I'm grateful for the availability we have to this work and to those at H2Oasis for their offering. Many Thanks!
~ Lotus L.
Oh my goodness are the words I would use to summarize both of my breathwork experiences! As an Intuitive Medium, I have been seeking a means to delve deeper. Through the altered state of consciousness via breathwork, the journey and extreme heightened senses have enhanced my own abilities and offered additional peace in my life. I am ready to explore some more and am looking forward to the next opportunity.
~ Shelly W.